We produce approximately 64,000 tons of cheese every year – and production levels are increasing. Paladin plays a main role. The cheese brand with the red cows in its logo has been established in the European market for more than 30 years. When it comes to Edam cheese, Regina Blu, Crémonté, or Gouda cheese – the unmistakably elegant taste and the traditional production process provided by our experienced master cheese makers characterize our versatile assortment.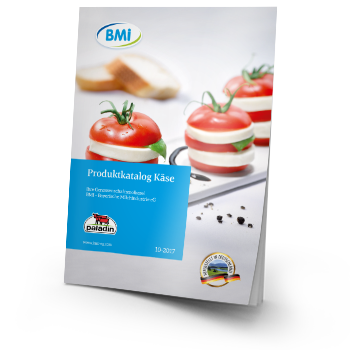 Do you want to know more about our Cheese Products?
For offers, product data, specifications, and product photos, please contact us. We will gladly consult with you on your individual requests.