Whether Edamer, Regina Blu, Crémonté, or Gouda – the distinctive fine taste and traditional manufacturing by experienced master cheese makers characterize our assortment variety.
At our location in Zapfendorf, we produce a whole diversity of fresh dairy products, including the brand Frankenland, exclusively for our partner Würzburger Milchwerke GmbH.
Our cooperative ranks is a market leader in organic dairy derivatives and is one of the largest German manufacturers of whey powder.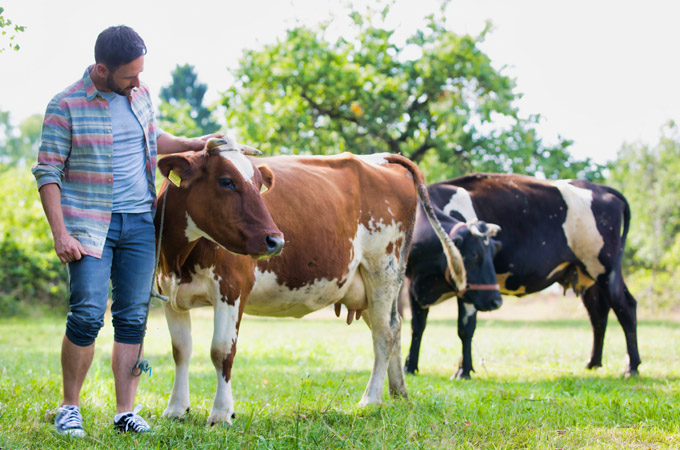 As a pioneer in organic production, we provide responsibly produced and processed milk.