As a major manufacturer of whey powder derivatives in Germany, we offer industrial customers in the field of dry products a large number of user-related raw material components. These include more than 80 dry products, compounds, and customized products for confectionary, bars, beverages, spreads, and infant and sports nutrition.
Competent Advice and Service
Together with our customers, we develop solutions tailored to their needs and advise on all questions regarding standardized semi-finished products. With our many years of experience, we advise on product development and the optimization of processes. Of course, we also offer tailor-made, individual solutions– because service, competent support, and customer proximity are the Alpha and Omega for us.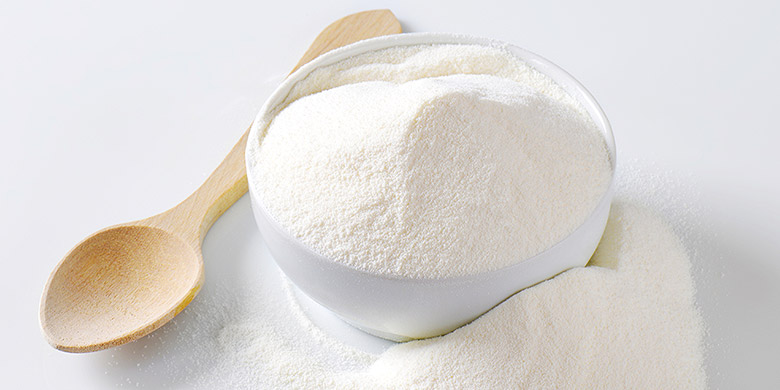 Global Player for Multifunctional Dry Milk Products
Our dry products are marketed under the corporate brand BMI and used in the food processing industry worldwide for the further processing and refinement of products. Almost all lactose products, dairy and whey derivatives are available in Bio, Halal, Kosher and Super Kosher quality.

The multifunctional dry milk products also play a major role in exports. Here we are a global player in more than 60 countries. Important sales markets are in Eastern Europe, but customers in China, South Korea, Japan, and Oceania also value our quality products.

With high safety and hygiene standards through internationally recognized quality management systems and certifications, we are a valued and reliable partner in the field.